One of the most highly anticipated sports cars for this year is the C8 Chevrolet Corvette Z06, and today it has been officially revealed with some surprising stats starting with its horsepower figure at 670-HP and torque at 460 pound-feet, which makes this engine the most powerful naturally aspirated production engine around. Such numbers may not be all that impressive on paper when compared to many new exotics. However, the new Corvette C8 Z06 is destined for greatness when you factor in many other aspects, such as that engine spinning to 8,600 rpm and peaks at its horsepower number at 8,400 rpm, giving it rather "long legs." Not to mention, the Z06 is poised for fun with an intoxicating sound from its new 5.5-liter naturally aspirated flat-plane crank V8 engine that's not assisted by any blower or turbocharger.
Remember, the new CT5-V Blackwing produces 668 horsepower from its supercharged V8. Here, the C8 Z06 squeezes a couple of ponies more without any forced induction. Essentially, the new engine is a version of the LT6 that has powered the C8.R race cars since 2019 with proven durability. That means the engine will get titanium intake valves, sodium-filled exhaust valves, forged pistons and connecting rods, and a dry-sump oiling system.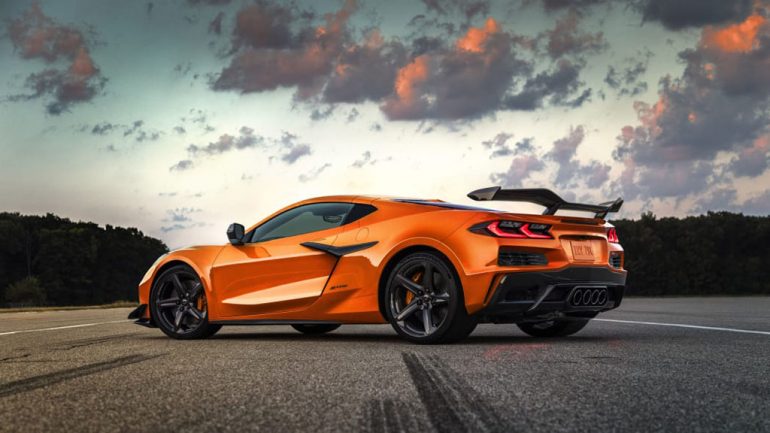 The C8 Z06 also features a unique style to set it apart from any other new C8 Corvette starting with the optional Z07 Performance Package that includes added aero bits from its large front splitter and dive planes to the lightweight carbon fiber wheels wrapped with Michelin Pilot Sport Cup 2 tires (275/30R20 front, 345/25R21 rear), and the unique carbon fiber rear wing. Carbon-ceramic brakes are also part of the package to haul all the American goodness to a stop faster than any other production Corvette in history.
We're sure the 0-60 mph time will be a nudge quicker than the current C8 Corvette, and it is, claimed to hit 60 mph in just 2.6 seconds. Part of the performance pinnacle will be aided by an upgraded 8-speed dual-clutch transmission with revised gear ratios to better match the power curve of the new flat-plane crank V8 engine.
Magnetic ride control 4.0 is there to help control the beefed-up suspension components along with the added carbon fiber aero parts helping to increase downforce when it's needed during track duties. Lateral acceleration is claimed to be 1.22g on the 300-foot diameter skidpad, which is some serious grip.
The new 2023 Chevrolet Corvette Z06, which is now dubbed as the "American supercar," will be available summer of 2022 with pricing expected to start around $85,000 and be officially set in the months to come.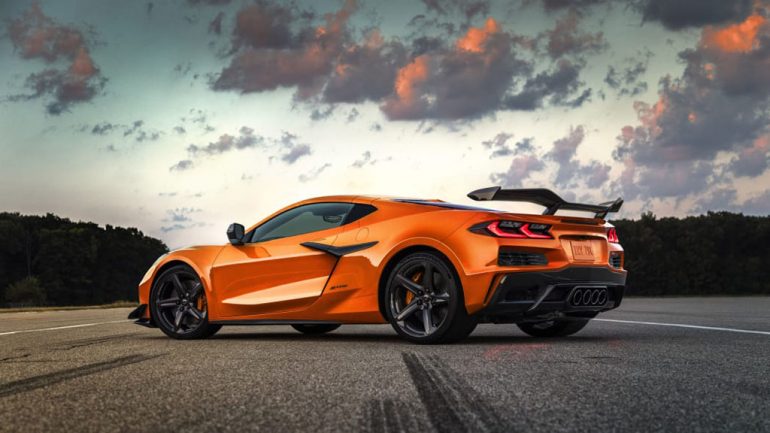 Did you miss our previous article…
https://speedprocares.com/?p=1339