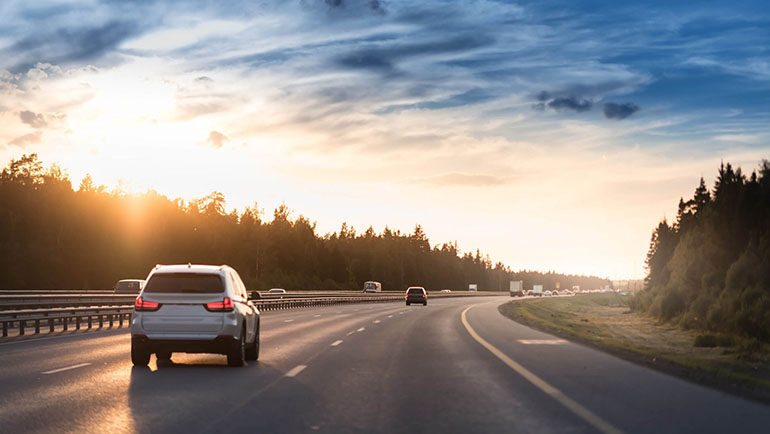 If you are frequently taking long distance trips, there's a good chance that you take good care of your car. From road trips to commuting, there is often a need for very long journeys. Depending on your preference, these journeys could either be quite enjoyable or they could fill you with dread. Either way, you will be very reliant on your car to get you to where you need to be.
Even if your car runs nice and smoothly, it doesn't mean there aren't some adjustments you can make to improve it. When making these adjustments, you should consider the fact you do travel long distances frequently. Keeping this in mind can lead to more enjoyable experiences when hitting the road, and they could be worth the investment. If you do wish to make any improvements to your car, check out Autoparts24 for some great options.
Better Tires
Long distance driving means a lot of miles on the clock for your car. The more your car is running on the road, the more wear and tear it receives. The place affected the most by this is your tires. Over time, you will find your wheels wearing down, even to the point where the grip is not as effective as it should be. This is a sign to invest in some new, better-quality tires. This way you do not have to fret when taking to the open road. Especially on rainy days, not having a proper grip on your tires is extremely dangerous. It may not seem like a necessary investment right now, but it will pay off soon.
Tinted Windows
If your long distance journeys are made via of road trips, then you may want to consider tinting your windows. This is more of an adjustment to benefit your passengers, but they could appreciate it greatly. When traveling for long periods of time, it is quite normal for your passengers to want to get some rest. Although, that can be difficult to do when the sun is shining outside, or you are constantly driving past flashing lights. Tinting your windows could help prevent this. It provides a darker journey for them, making it considerably easier to sleep. You might even benefit from this as it could lead to more peace and quiet for your driving.
Car Entertainment System
Whether you listen to the radio, music, or podcasts while driving, there's a chance you want a good entertainment system to support it. Investing in an upgrade for your entertainment system could be a really good idea to keep you occupied on your drive. Today's systems will have a great variety of features. This would also include convenient features such as reading out text messages, as well as being able to take and make calls with minimal distress. This is a sort of adjustment that you will find pays off almost immediately. It could even make you excited to get into the car for a journey.