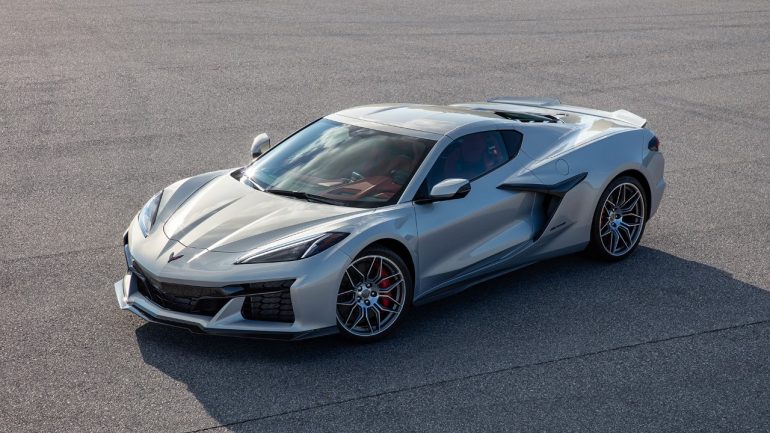 In somewhat of a surprise today, Chevrolet literally took the covers off the new 2023 Corvette Z06 leading up to its official reveal coming on October 23, 2021. The first official photo of the 2023 Corvette Z06 marks another highlight to the high-performance mid-engine vehicle that will be powered 5.5-liter flat-plane-crank V8 that revs to about 9,000 rpm and outputs north of 600 horsepower.
We recently previewed our expectations on the new C8 Corvette Z06 and what we see here is somewhat of a toned-down look from what we anticipated. However, what we could be seeing in this new official photo of the Z06 is a "base" version of the Z06. We are certain that the new Z06 will have a plethora of performance add-ons and unique carbon fiber bits that transform its look for a more hard-core aesthetic.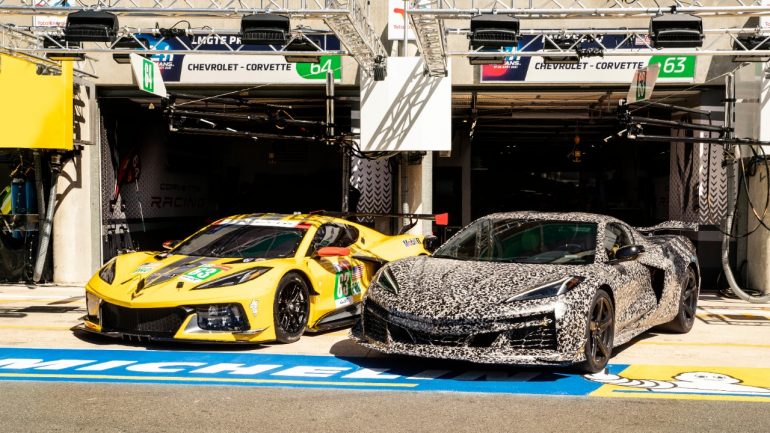 No doubt, the new Z06 will be a performer that runs with exotics for a much lower price tag than you would pay for such. We will be sure to share the updates as they trickle out of Chevrolet in the weeks to come leading up to the official reveal on October 26th.
Did you miss our previous article…
https://speedprocares.com/?p=731