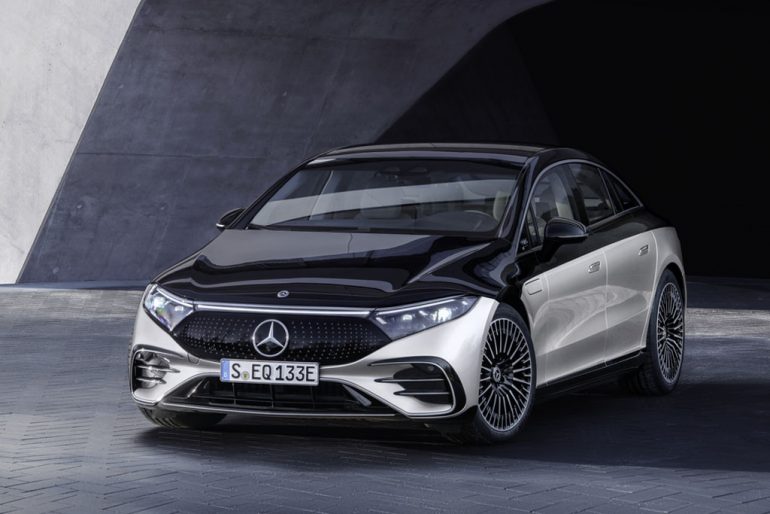 Mercedes-Benz has been an automotive pioneer in more ways than one for well over 100 years. They've essentially been the mainstream luxury pacesetter at the forefront of technology and automotive innovation for many decades, and one can even argue that they've done such since the conception of the German brand regarded as using the first internal combustion engine in an automobile. Today, Mercedes-Benz sets its eyes on electrification with yet another trend-setting creation, the new 2022 EQS Sedan.
The new Mercedes-Benz EQS Sedan is being touted as the S Class of EVs, which we can proudly reiterate as the EQS is just that, an S Class-sized Benz with the best of today's tech you can find in an automobile only with an electric drivetrain. That has merit in the newfound EV world as the Mercedes S Class has long been the benchmark for luxury in a large sedan package, and we look at the EQS being no different for a vehicle utilizing a fully electric powertrain.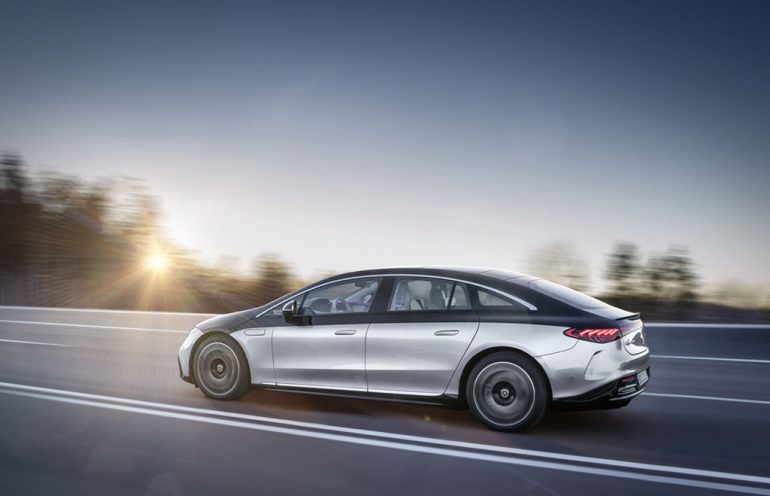 The new EQS embodies the first dedicated electric car platform from Benz, one that is said to have a range of 485 miles in initial European tests procedures, which may equate to about 400 miles of range in the United States once the EPA conducts its tests. Moreover, the EQS is publicized as having the most advanced interior in any current production vehicle, and we have no arguments with that claim considering there's 56-inches of screen (curved cover glass diagonally end to end across the dashboard) real estate throughout the futuristic dashboard. The infotainment system and its screens, dubbed a Hyperscreen, is a derivative of what we've tested firsthand in current production Mercedes that features the latest MBUX (Mercedes-Benz User Experience) infotainment system, which we give merits to its advancements in automotive interactions and use of conversational speech inputs. The totality of the screens is a combination of using several smaller screens, including the 12.3-inch digital instrument display, a 12.3-inch passenger display, and a center 17.7-inch central OLED touchscreen. The system runs off of an 8-core CPU with 24 GB of RAM and has a haptic feedback system with 12 actuators under the touchscreen surfaces.
Other notable innovations outside of the EV drivetrain platform in the EQS are seating spaces that feature 10 massage programs, heating and ventilation, heated armrests and door trim panels, 4-zone climate control, active ambient lighting, and an innovative Power Nap program that is said to help keep your energized on long road trips when stopping to charge the EQS.
Moving to the electrifying bits of the new EQS and you will discover a robust drivetrain that initially offers a setup of a single motor rear-wheel-drive EQS 450+ trim with 329 horsepower and 406 lb-ft of torque or the EQS 580 with a dual-motor, all-wheel-drive setup and 516 horsepower and 611 lb-ft of torque. Focusing on the EQS 580, which most will salivate over, there's a 107.8 kWh battery to provide the motors with the power to propel the EQS to 60 mph in 4.1 seconds or 5.5 seconds in the EQS 450+. Top speed is 130 mph and regenerative braking can be adjusted and controlled via steering wheel paddles.
Charging can be done at an 11 kW or 22 kW level 2 AC charger while there is a DC fast-charging option topping out at 200 kW, which should considerably shorten charge time. There's a 10-year/155,000-mile warranty for the battery pack as well.
An Airmatic suspension system with variable dampening is proactive to make the proper vehicle height adjustments depending on the speed or drive mode, in addition to isolating the cabin from rough road surfaces. Lowering the vehicle at highway and interstate speeds only helps with the aerodynamics, which is has a production car record 0.20 deg coefficient making it one of the most wind-slippery vehicles on the market.
Maneuvering the EQS is made simple with a rear-wheel steering system that offers up to 10 degrees of countersteer to make it feel like you've virtually shortened its 126.4-inch wheelbase in parking lots with a 35.7-foot turning circle or made changing lanes easier at speeds above 37 mph when the rear wheels turn in the same direction as the front.
The 396-volt lithium-ion battery back sits low in the EQS in a steel and aluminum casing integrated into the floor for a low center of gravity, one much lower than the current gas-powered S class. Oddly enough, there's no frunk (front trunk) as the front is fixed to house a multitude of electronics only leaving the rear hatch for storage in its 22 cubic feet of space that can extend to 63 cubic feet when you fold the rear split seatbacks down. Speaking of rear seats, they can be configured as a 3-passenger bench seat or a two-passenger setup with two individual seats with an available executive rear seat package with massaging, seat climate, and reclining controls.
Mercedes-Bens is sure to pull out all the stops with no stones left unturned with the EQS. Currently, those interested can only "stay informed" of updates of its release and reservations opening. Pricing is estimated to start at $110,000 for the EQS 450+ and about $185,000 for the EQS 580 4Matic when it officially goes on sale later this year with deliveries expected late 2021 or early 2022.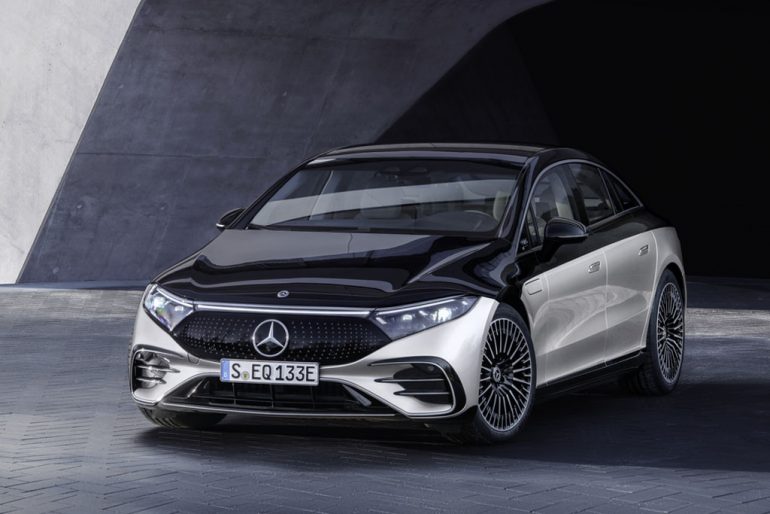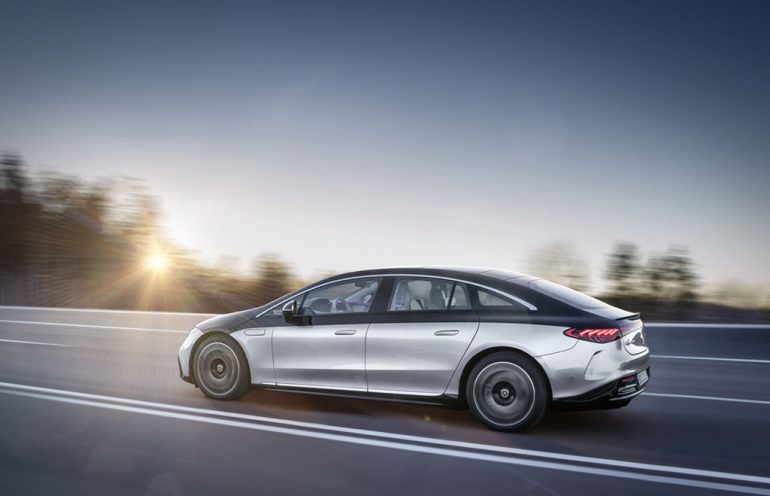 Did you miss our previous article…
https://speedprocares.com/?p=317